Introduction
In Kingston, we are seeking to establish a culture of healthy living for all, with an ethos of "by the community, for the community" and where the provision of healthy food is accessible to all. We have a vision to bring the community together to sustainably provide for each other through growing, sourcing, cooking, learning, volunteering, purchasing, distributing, giving and sharing.
Goals
1. To make healthy eating accessible, affordable and inspiring for all
2. To build community around food and in doing so improve physical and mental wellbeing
3. To reduce waste and surplus within the wider food system and provide for those in need
4. To provide emergency food provision for those in crisis
5. To engage people in advocacy to improve economic, social and health primary issues
6. To increase provision and access to culturally diverse recipes, healthy eating education, and cooking tutorials
7. To champion local, sustainable, seasonal and ethically sourced produce where possible
8. To encourage educational opportunities and experience of growing healthy food
Over the last year, Kingston VCS has responded incredibly to the needs in the area of food insecurity. Here are some of our highlighted achievements:
Good Food Group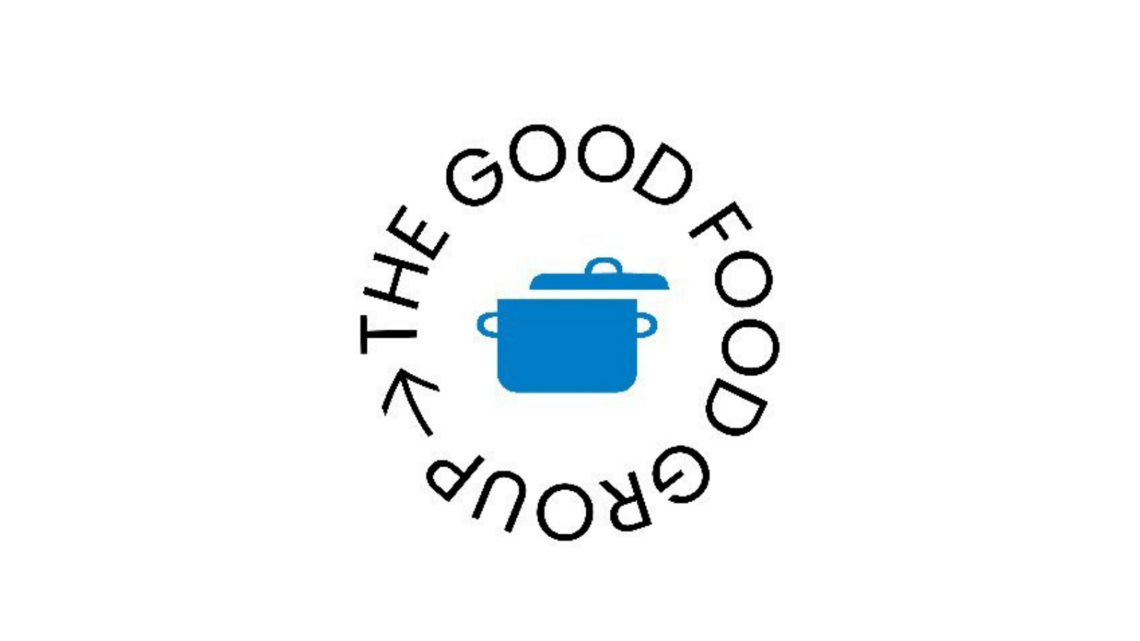 The Good Food Group was set up in October 2020 with thanks to funding from the National Lottery Community Fund to help coordinate and expand the VCS response amidst the crisis of Covid. In the last 6 months, this group has achieved the following:

• 12367 individual meals provided to those who are vulnerable and unable to cook or provide for themselves
• 11676 bags of food supplies distributed
• 18318 people overall accessing food, many on a returning basis
• 8552 volunteer hours
• 58 tonnes of food redistributed
• 157 people referred to financial support
• 122 people referred to advocacy
• 7376 recipe cards distributed
• 10 online cooking videos released
• 67% of overall group response goes to BAME communities helping to address the disproportionate impact of Covid on BAME communities
Read our May 2021 update here.
If you help in the area of food insecurity in Kingston (community meals, take away charity provision, allotments, baby food etc) or are interested in becoming a food service. We can offer support ranging from, how to start a community lunch in a Covid safe way, to attaining funding or food donations.
Rapid Response Group
As part of the Good Food Group, we have set up a Rapid Response Group; we redistribute surplus donations that come into the Borough with an ethos of generosity and mutual support. If you are interested in joining the group to either access or redistribute surplus food donations, contact us.

The Good Food Co-op
In November 2020, we started our not-for-profit weekly pre-order veg and fruit box system where the profits from full paying customers help provide a highly subsided route for those who are unable to afford healthy food. With local pick up HUBS such as libraries and churches, along with our volunteers who pack the boxes, we achieve a significant profit margin. To give you an idea of prices, a small box costs a full-paying customer £12.50, and a subsidised customer, £3.50.
Referrals are taken from VCS organisations who help to actively engage the referee with advocacy to address underlying financial drivers. Free bonus bags of surplus products from the Foodbank are also given to those in the referral/subsidised route along with the purchase of their subsidised fruit and veg box. See goodfoodcoop.org.uk for more information.

Food Provision Survey
Pre-Covid, 20 organisations provided access to food. Of those 16 provided core food provision/ access services including free or low-cost meals, free food packs and distribution to food vouchers.
A food survey was sent to ascertain food access and provision pre- Covid-19, supply during the current situation and to find out how the VCS might be impacted and hence respond during Covid. 37 organisations responded to the survey that was sent out.
Click here to view the results.
---
The Good Food Group was created following the publication of Food for Thought - Food insecurity in 21st century Kingston produced by Kingston Voluntary Action and Public Health in October 2018. The purpose of the group was to address relevant recommendations in Food Poverty Action Plan.
If your organisation is already involved in or would like to play a part in tackling food poverty and sustainability in Kingston register your interest here.
Case Studies
How Growbaby is supporting new parents and families in the community during the crisis
Community kindness helps CREst to feed hundreds during Covid-19 crisis: Localised Foodbank
Voices of Hope and Food HUB: from choirs to cooked meal provision during Covid
Research
Food Provision and Gaps in Kingston during Covid-19
Resources
Re-starting Food Services As Lockdown Eases