Kingston Voluntary Action is governed by a Board of Trustees whose members come from various backgrounds, and bring to the organisation their expertise, knowledge and skills. The current members of the Board of Trustees are:
Nigel Newby (Chair)
Nigel is CEO of local charity, Richmond and Kingston Accessible Transport (RaKAT).
Dr Michael D'Souza (Trustee)
Michael is a retired GP and Chair of One Norbiton, a local group set up to improve the democratic involvement, health and quality of life of those who live, work and study in the ward of Norbiton and surrounding areas.
Helena Pohl (Trustee)
Helena has spent most of her career in the Advertising industry working with major network agencies. She specialises in turn-around, growth and development situations and is a Chartered Member of the CIPD.
Ranjit Dhillon (Trustee)
Ranjit is Chief Executive of Addiction Support and Care Agency (ASCA).
Tarlochan Johal (Treasurer)
Tarj has over 20 years of investment banking experience, where he has managed and opined on risk and control frameworks through senior financial and auditing roles.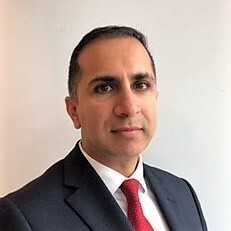 Archie O'Neil