Join us on an evening celebrating the hidden voices of African and Caribbean Communities in Kingston together with Award-Winning Poet, Michael Groce and the participants in the Real Estate Poetry Project, who will perform some of their work on the night.
This is a FREE event that promises to be packed with poetry, food, multimedia, guest speakers, stalls and a special guest.
We look forward to seeing you Friday 14 April 2023, 6pm-8pm. Welcome!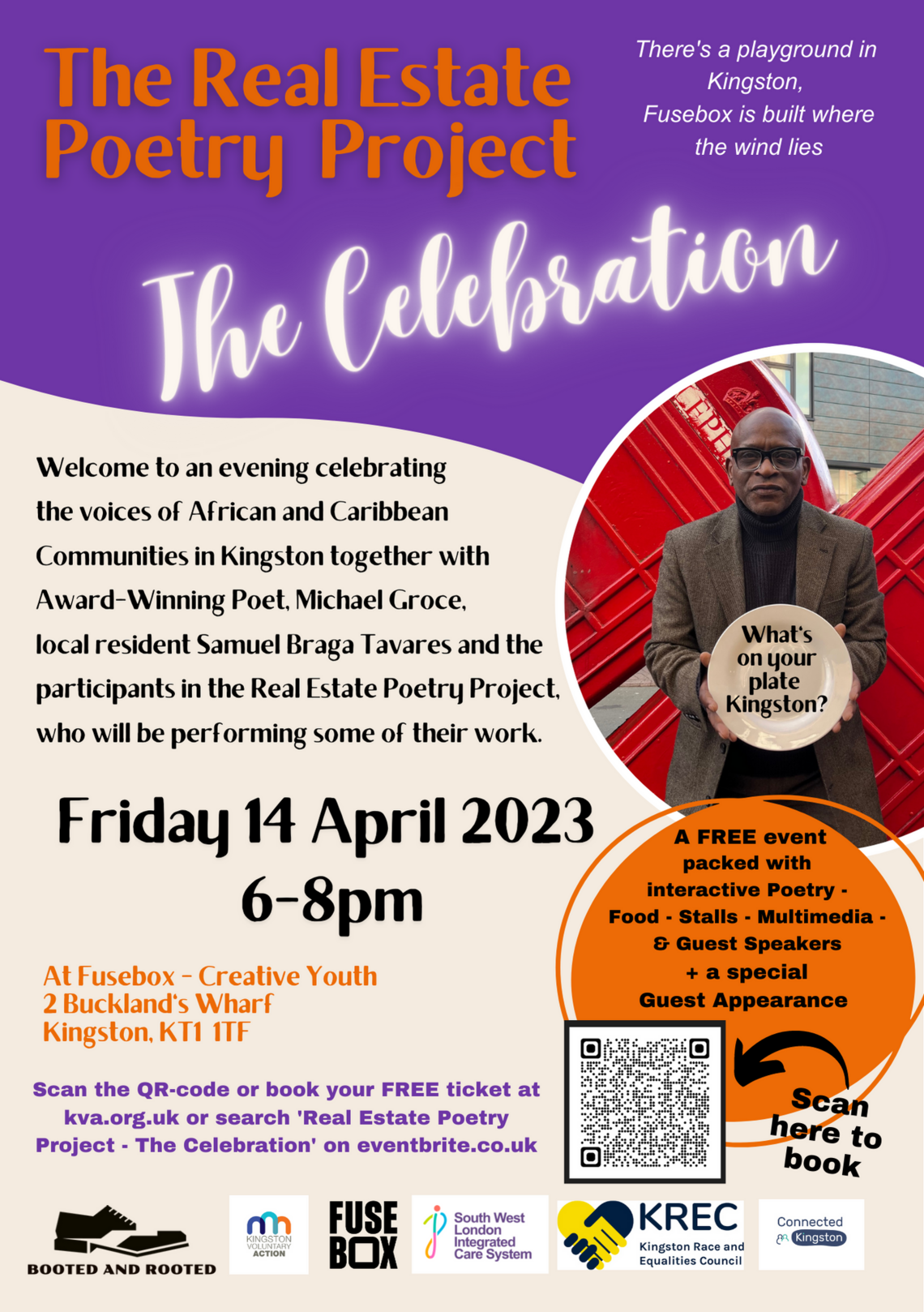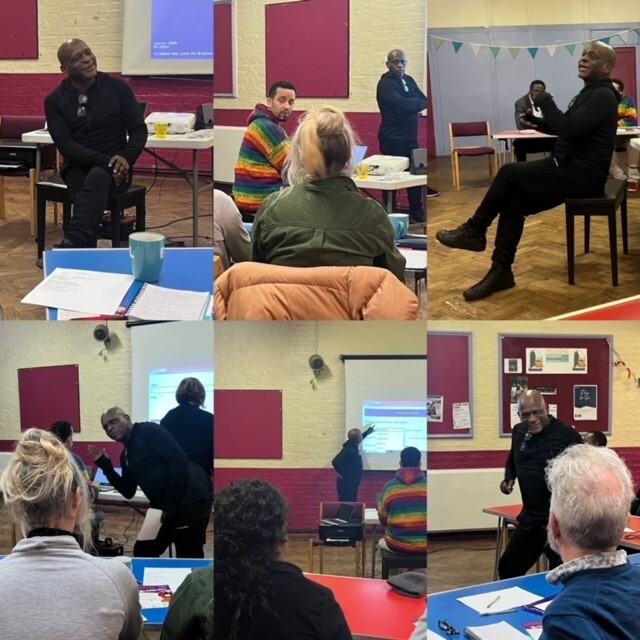 Award-Winning poet, Michael Groce, in action at the Real Estate Poetry Project
Michael explains what drives him and the thought behind the Real Estate Poetry Project