We currently have the following vacancies: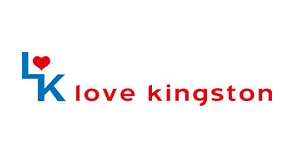 Community Fundraising Manager
Part-time 21 hrs per week
Salary: £18,542 pro rata (fulltime equivalent £30,903)
Location: Central Kingston
Love Kingston is a placed based giving scheme that raises funds for local charities and community projects. This is an exciting time to join the organisation as it is becoming an independent charitable foundation.
We are looking for an experience of community fundraiser who is able to demonstrate how they have developed and maintained good donor relationships.
You will provide exceptional supporter care, run a variety of events and inspire people to go that extra mile for local people and deliver income growth, playing an integral part in building support within the Royal Borough of Kingston. You will bring energy to this unique role, have the ability to build strong connections and have a passion for your work making a difference in the local community.
Skills and experience:
Community fundraising background (minimum 3 years' experience).
Excellent networker, able to build high level relationships with diverse stakeholders.
Excellent at creating and managing successful fundraising campaigns and communications.
Enjoy public speaking.
Background in recruiting, working with and managing volunteers.
Knowledge of running and maintaining the charity's CRM system.
Have an understanding of local needs and familiarity with Kingston's voluntary sector.
Personal Qualities:
Strategic creative thinker, who is highly motivated and commercially astute.
Excellent communicator, both verbal and written.
Good with figures
Strong project management, administrative and IT skills
Flexible and a practical 'can do' attitude.
Strong and persuasive negotiator.
Honest and has strong sense of financial probity.
Positive, enthusiastic, resilient and supportive of others.
Other:
Availability for some evening or weekend work.
Driving licence.
For further details see the Community Fundraising Manager Job and Person Specification and download the job application form.
We shall not be accepting CVs. Thank you.
Closing date for applications Thursday, 18 April, 2019.