Community Action in Kingston event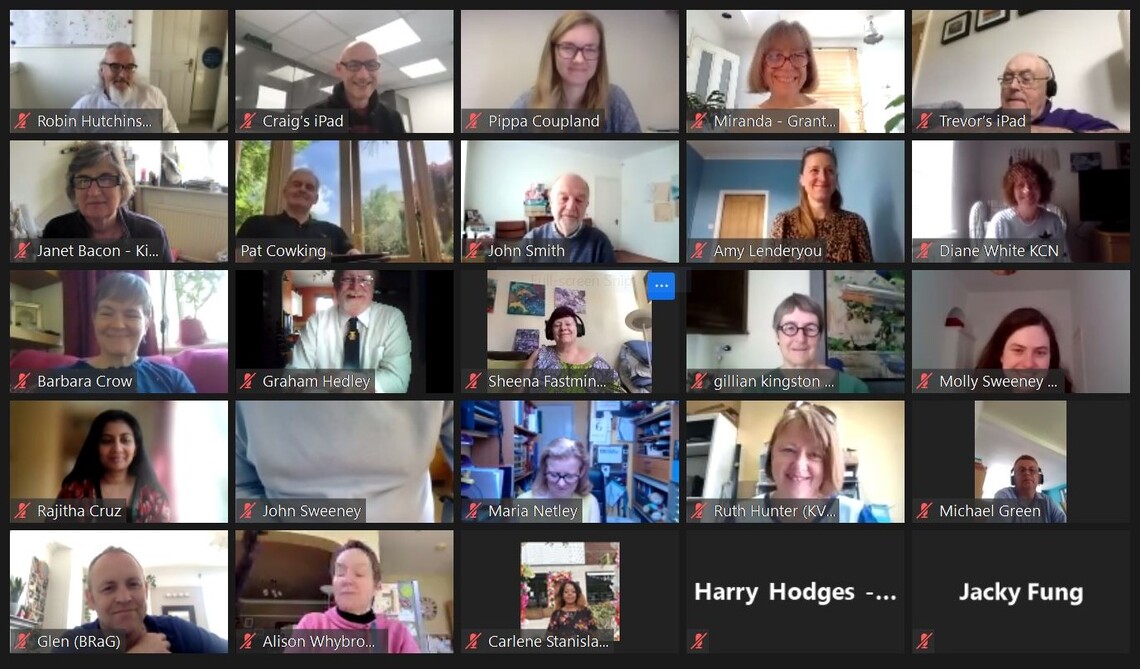 Over 50 participants joined us at the Community Action in Kingston event on 19 May 2021, for the chance to celebrate and learn from the recent period of volunteering during the pandemic.
The event was a great success and provided inspiration for participants who were able to celebrate the achievements of the past year.
During the lively discussions at the event, along with the inspiring presentations, participants shared their achievements and expressed enthusiasm about working together in future.
We hope to build on the discussions and that the sector will stay involved with us as there is so much more that we can achieve by working together.
Click here to see the event agenda
Findings & Actions from the summit - full report
Click here to read the Community Action in Kingston report

Some of the great feedback about the event
"It's fabulous to all be connected in this way."
"Well done KVA. Kingston is definitely Stronger Together!"
"Volunteering is mutually beneficial."
"Thanks for organising this excellent event."
Links to resources
"Amazing to hear what Voices of Hope have achieved! well done to all involved."
"Thank you for sharing those stories Pippa, wonderful to hear!"
Presenters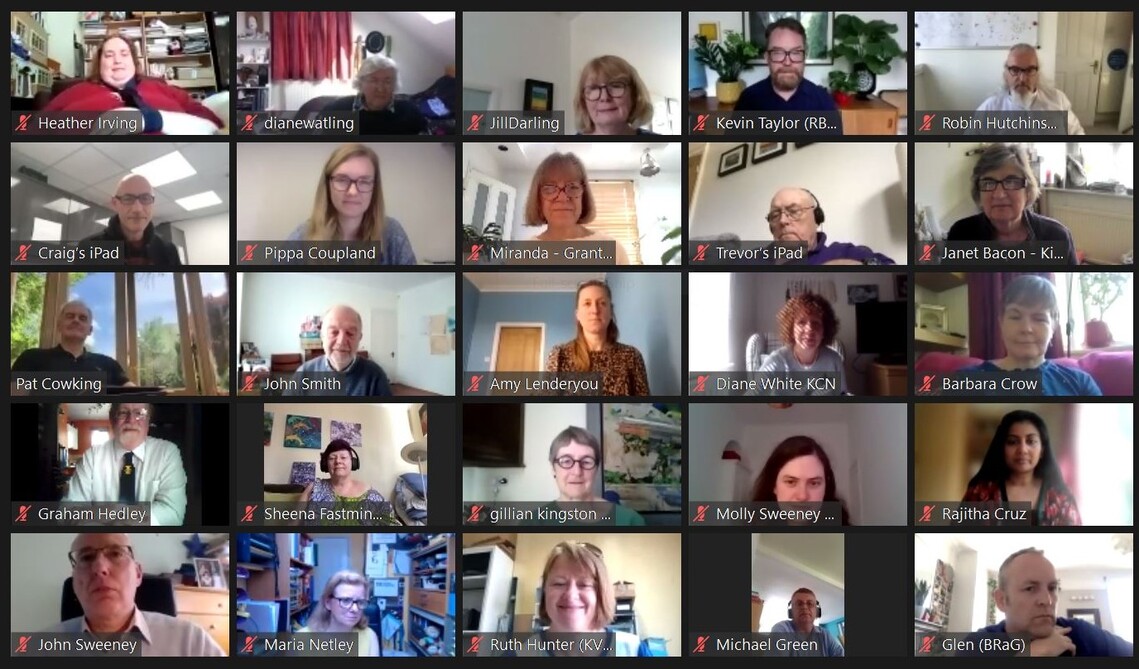 Many thanks to the presenters at the event.
Cllr Caroline Kerr is the Leader of Kingston Council, and has served on the council since 2018.
Ian Thomas is Chief Executive of the Royal Borough of Kingston upon Thames.
Molly Sweeney is the Volunteer Brokerage Co-ordinator of Volunteering Kingston. Volunteering Kingston is Kingston's volunteer centre.
Pippa Coupland works for Voices of Hope, a local charity that provides a range of services including a soup kitchen and community choir.
Robin Hutchinson is a Director of The Community Brain, with much of his work focused on encouraging people to engage with 'place' not 'space'.
Sanja Djeric-Kane is the CEO of Kingston Voluntary Action, the CVS for Kingston upon Thames.
"So inspiring."
"Great advice on leadership."
"Thank you for inviting us all to join together."
Thank You from Caroline Kerr, Leader of Kingston Council, and Ian Thomas, Chief Executive at Kingston Council.