South West London Law Centres (SWLLC) has been awarded the national Legal Aid Firm of the Year award 2020, for excellence in helping local people to understand their legal rights and get justice. The Legal Aid Lawyers of the Year awards (LALYs) recognise excellence among social justice lawyers and firms, including not-for-profit law centres like SWLLC.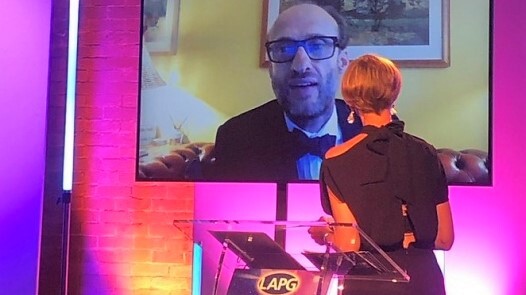 During the awards ceremony, the judges highlighted the story of a local mother the Law Centre supported to avoid eviction and keep a roof over her family's head, who said: "Before I came to the Law Centre, I was seriously suicidal. I could not bear the thought of me and my son being on the street, but I didn't think there was anything I could do to stop it."
Patrick Marples, the SWLLC's CEO, says of winning the award: "It's a fantastic result and a testament to all the hard work that our whole team puts in to secure the best results for all the people we help in our community. I'm humbled by the skill, patience and kindness that my colleagues show to each person that we help and serve.
"As a local charity, we continue to need support to help make this possible, and to meet the growing need in our community. By giving or volunteering, people can make a real difference locally and ensure everyone can get life-changing justice when they need it most – securing a better future for people in our community, their families and all of us across south-west London."