Asylum seeker volunteer sews face masks for the NHS
Refugee Action Kingston (RAK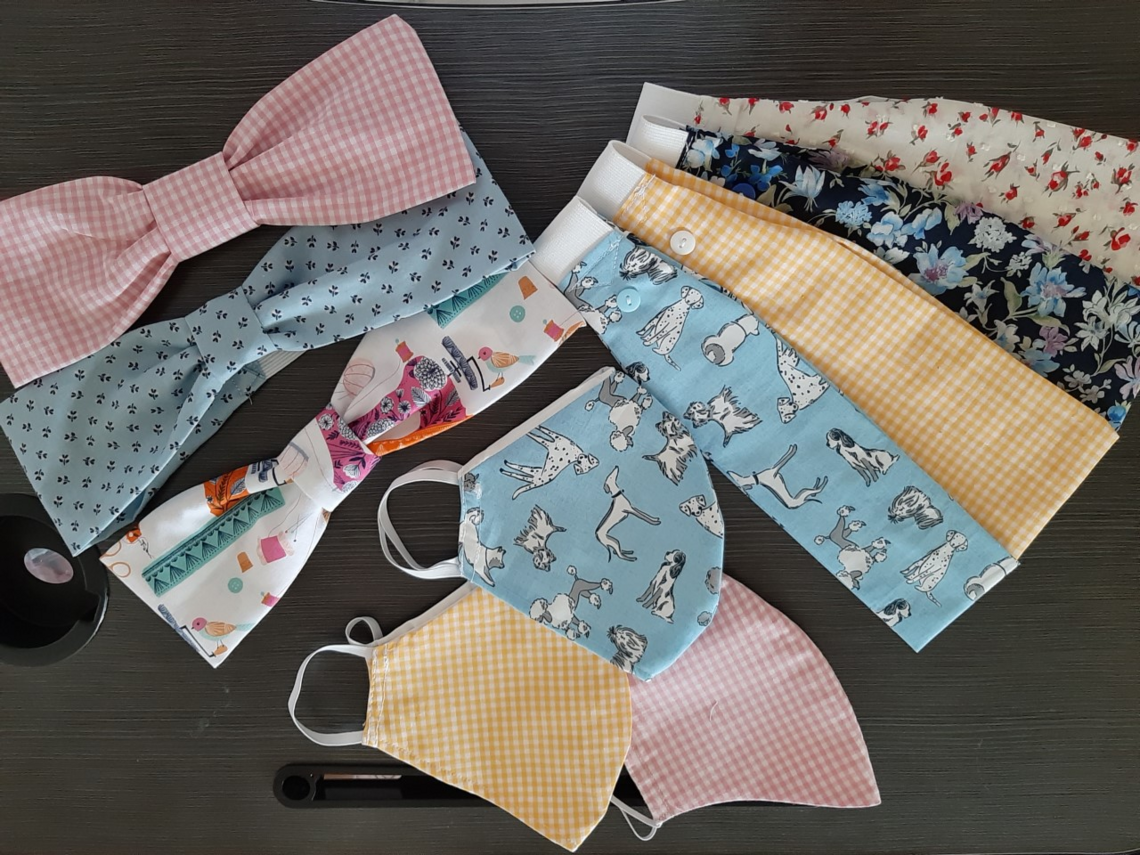 ) have been helping to facilitate the volunteering of their clients who like many others during this pandemic have been desperate to contribute to the community and do what they can to help.
With the help of RAK, a volunteer asylum seeker has sewn 50 face masks and 50 headbands to support the NHS and nursing homes in the Kingston area.

Manzura, a talented evening-wear designer, who is not allowed to work as she is currently seeking asylum in the UK, really wanted to put her skills to good use to help others.
Jenny from RAK sourced a sewing machine for her and Heike who is teaching her English got in touch with Sewing4Kingston - part of Surbiton's Community Coronavirus Response Group (SCCRG)
Sewing4Kingston has set up a collection and distribution hub in Berrylands for sewing materials, and finished items such as face masks, headbands, washbags, scrubs.
Manzura is currently one of a number of their volunteers contributing to an order for 1,800 face masks to be delivered to nursing homes.
RAK would also like to pay tribute to their volunteer English tutors and interpreters. It has been a steep learning curve for some to up skill their IT know-how to enable RAK to continue their English lessons via Zoom, while their learning centre is closed.
Their interpreters have been invaluable in enabling their advice service to work remotely to enable the newly unemployed to access Universal credit and other benefits. Without their help it would be impossible for RAK to continue its work helping those in desperate need, with a limited understanding of English and all the many confusing systems.
See website for more details https://refugeeactionkingston.org.uk/