GoodGym Kingston
Due to the Coronavirus outbreak GoodGym had to make extensive changes to their operations. Despite the challenges, GoodGym manages to continue their good deeds – with reports of these can be found on their website.
Mark Barun, GoodGym Area Activator in Kingston and Richmond, says: "Most of the lockdown deeds were making food runs to supermarkets to collect and deliver to those self-isolating and unable to get the essentials for themselves. Similarly we were active in picking up prescriptions again for those that due to guidelines and conditions were unable to make the trips to collect medications. As things are easing we are once again being more active as socially distanced groups under community mission projects."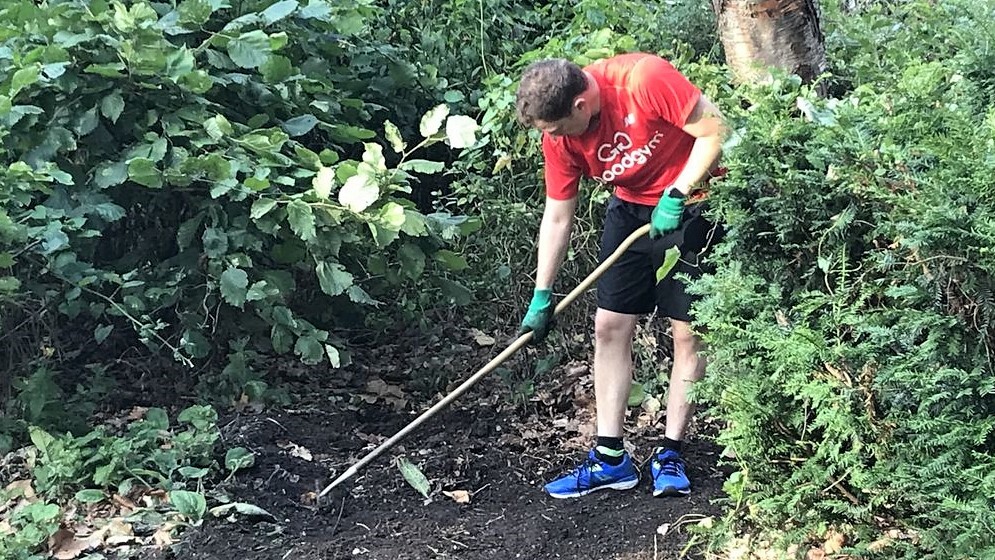 Martel, a GoodGym Kingston volunteer, explains: "As soon as lockdown hit, GoodGym Kingston began doorstep dropping medicines and shopping to those who could no longer go out. I have volunteered in tasks to help those coming out of hospital, driving up donations to the local food banks, helped community food providers get meals out each day, topped up phone cards, electricity meters and posted mail; all those that have received support have been so appreciative and grateful making it so rewarding."
"The GoodGym group are so supportive of each other always on the group chat sharing what they have been helping with and getting others involved in group tasks around the community"
GoodGym volunteers get involved in a variety of activities. On a recent activity, a team of six GoodGym volunteers made their way to help the Canbury Community Garden in Kingston upon Thames. The session included two new members who were raring to help.GoodGym. Together, they were able to help the friends of Canbury Gardens pick up the litter and move topsoil to feed the trees and shrubs in the gardens.
Request free help for a community project in Kingston Upon Thames
Know a local charity or community project in Kingston upon Thames which needs assistance with a physical task?
There are hundreds of GoodGym volunteers ready to help. GoodGym volunteers love to help out community organisations and charities in Kingston upon Thames. They run, walk or cycle to provide free volunteering time for tasks which benefit where they live.
Find out about GoodGym and how they can help