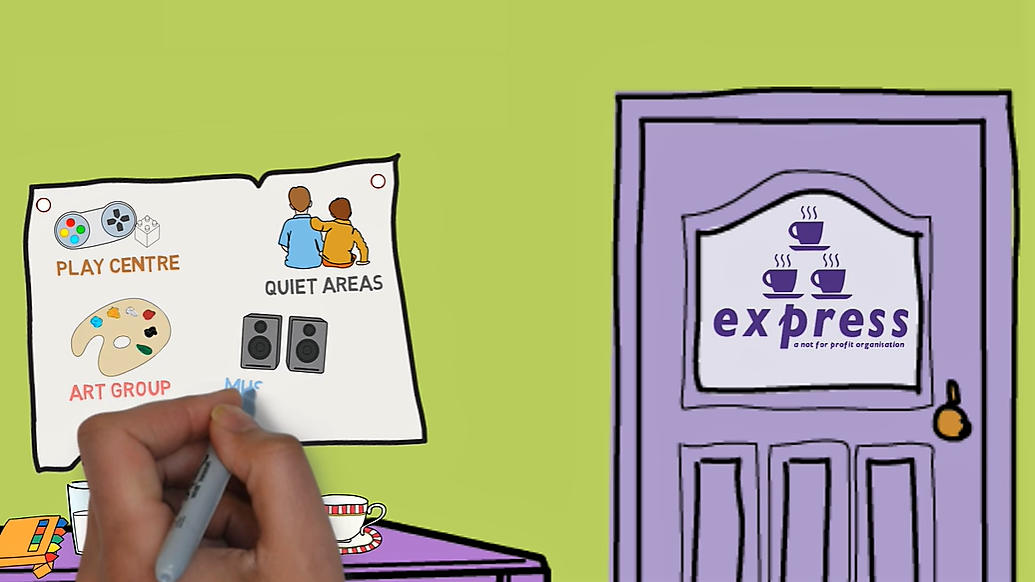 Express CIC is an independent, user-led, not for profit voluntary sector organisation based in the borough of Kingston upon Thames. At Express, they envisage a social environment where young people on the autism spectrum and their families feel welcomed and secure within the local community, where young people would be able to gain valuable social skills and work experience opportunities.

The coronavirus pandemic caused a number of challenges. But, as a small user-led organisation, Express were used to developing their services to meet the needs of the community.

Throughout the pandemic they have continued with phone enquiries and online support. They adapted their therapy and counselling to online and offered weekly phone check-ins with families who wanted this.

Unfortunately they also had to cancel their annual autism conference which they use to raise awareness and understanding in the wider community.

Express relies heavily on fundraising and donations to support their work. All their major fundraising events for the year were cancelled. As a result, they have seen a significant fall in fundraising and donations.

All this has happened at a time when demand for their services has increased. Express has received noticeably more referrals from other organisations – including statutory and voluntary organisations and GPs. In addition with the anxiety of 'back to school' more new families are contacting them and requesting therapy, counselling and support.

Despite all the struggles they successfully applied for a grant from the Coronavirus Community Support Fund for £9664 to extend their online support. In addition, Express currently has an online fundraising appeal on LocalGiving to help them provide some extra support.
Donate online
https://localgiving.org/appeal/ExpressCoronavirusAppeal/
Watch Youtube video
https://www.youtube.com/watch?v=Z4OkEr9-oU0&feature=youtu.be