Balance achieves charitable status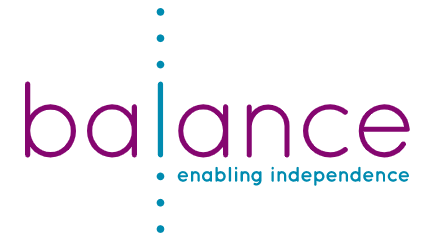 Balance is a small but growing organisation based in the borough of Kingston that provides a range of services to vulnerable people to promote their independence and quality of life.
Every organisation has struggled during the Covid-19 pandemic to assist their customers and employees. Despite this, Balance has continued to support people in the safest way to remain living as independently as possible.
As part of their continued effort to support more people to live independently, Balance recently converted to a Charitable Incorporated Organisation (CIO).
There are a number of benefits that the charity status will offer and Balance is excited about this transition to take the organisation further to develop the business to support more people, to live the life they want, whilst ensuring the sustainability of their operations.
Andrea Biggs, Chief Executive of Balance, says: "The last six months have brought unprecedented challenges and Balance has felt more than ever connected to our client group adapting to deliver support remotely such as virtual video meetings, walking meetings, telephone, WhatsApp groups and other creative methods of keeping people connected and safe."
Andrea explains the benefits of charitable status: "Balance staff have been at the heart of this creative support ensuring that people continued to receive a level of support across all our services. The change to charitable status means that we can raise funds through fundraising and apply for more charitable funding, this will support us to reach out to more people."
"We know that post Covid-19 public funds will be even tighter than previously, we believe that by converting from a Community Interest Company - also a non-for-profit trading company - to a Charitable Incorporated Organisation will support us through the next chapter".
http://www.balancesupport.org.uk