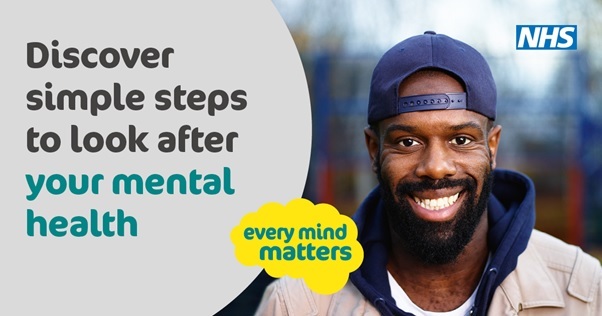 'Making time to connect' is one of the 6 top tips of the Every Mind Matters Campaign, being promoted at the moment by the Royal couples Prince Harry & Megan Markle, Prince William and Kate Middleton in their recent video . The campaign encourages adults to be more aware and discover simple steps to look after their own mental health. There is a free NHS-approved online tool on the Every Mind Matters website, which helps you to build an action plan to deal with stress and anxiety, boost your mood, improve your sleep and help you feel more in control.
Find out how you can make time to connect locally by visiting the Connected Kingston website www.connectedkingston.uk, where you'll find over 200 services and activities, from community runs with the Goodgym to mindfulness classes in Kingston and New Malden.
For those who can't access the website, frontline workers across the statutory and community sector have been trained as Connected Kingston Champions, to support local people to link into what is available near to them. To date, over 180 Champions have been trained and can be found across the borough in a range of settings, including; libraries, leisure centres, pharmacies and GPs.
For those who are more vulnerable, socially isolated or have higher needs and find it difficult to engage with services, there are also Community Connectors, a team managed by Kingston borough-based Staywell, who provide social prescribing support to people which, where appropriate, can be provided in their own homes.
To learn more about how to look after your mental health and create your own action plan, visit: www.nhs.uk/oneyou/every-mind-matters
To find local support in Kingston visit: www.connectedkingston.uk or telephone 0208 255 3335