KVA BLOG
Sanja Djeric-Kane, KVA,
Funding, Outcomes and Evaluation Officer, blogs about her key learnings from the FSI Fundraising Conference
Having recently started in the role as Funding, Outcomes and Evaluation Officer in KVA, I was keen to hear the latest thinking around fundraising and to pick out some tips for Kingston charities.
The FSI was set up to unlock the potential of small charities. Shockingly, 70% of income in the sector goes to only 1.5% charities in the UK. This conference is just one of the many ways FSI is trying to address this misbalance.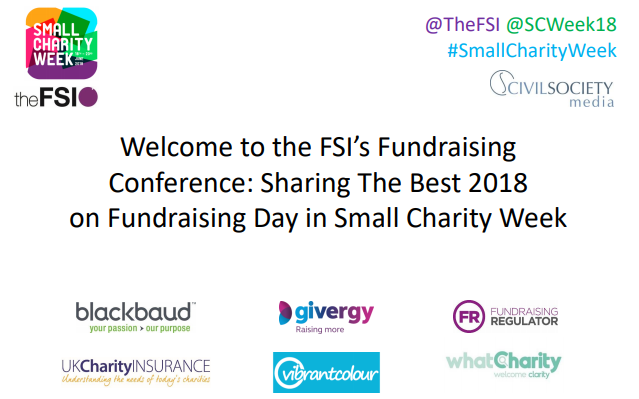 Cyber Security
Perhaps somewhat controversially, the conference started with a presentation from a member of the National Cyber Security Centre. But it soon made a lot of sense when he explained that you are much more likely to be robbed at your desk than out there in the street! Of course, he was talking about cybercrime and the necessity for the charities to protect their hard-earned cash.
To find out more about how to protect your charity from cybercrime, sign up to Superhighways newsletter for the latest news on cyber security Superhighways news or check out the Cyber Security Small Charity Guide.
Download this excellent infographic from the National Cyber Security Centre and keep it on your desk!
Online Fundraising
The Second Conference session was about online fundraising.
I still come across many local charities in Kington that believe online fundraising is not worth their effort, but the stats show how important it is:
Online giving grew further 12.1% in 2017 compared to 2016
£26 in every £100 donated to charities is through websites, social media and apps
1 in every donors have given online in the past 12 months
The top tips from the two Presenters were:
Make the most of your timing, plan, be strategic, but if you have a short time scale, use that urgency to drive support!
Figure out who you need support from in your organisation and tap that support early, getting that internal buy in is key to success! This includes your volunteers as well as trustees.
One great case study came from Suzie Rees from East African Playgrounds who showcased the benefits of their participation in the Big Give last year's Christmas Challenge Campaign. Despite having a very small team of only 2 UK based members of staff they managed to raise impressive £15,129. Joining The Big Give is free but in order to participate in this year's Christmas Challenge Campaign, you must submit your stage one application by 6 July! Before starting your application, please read the Official Guidebook and T&Cs to understand how the campaign works, and feel free to contact me to discuss: sanja.djerickane@kva.org.uk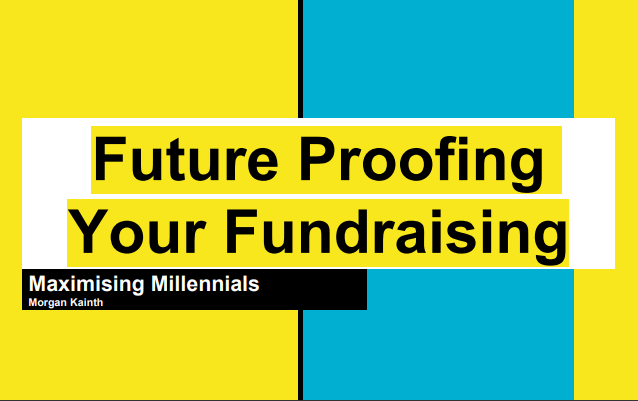 Engaging millennials
Morgan Kainth, the COO of Raise Your Hands talked about a new source of donors that can't be ignored - the millennials, who make up 35% of the UK's workforce. Morgan told us they are a caring group of educated and active global citizens and advocates for social change. How do you engage their support? Focus on impact. Consider that their main motivators are having a personal connection to the cause, transparency and value for money. They will always check your website!
Trusts and Foundations Panel
As usual, the advice was:
Demonstrate the need
Show impact and outcomes
Don't use the jargon
Ask someone independent to read your application before submission
Submit reports on time and regularly
I particularly liked that they said small charities don't have to innovate in order to secure funding!
KVA will be organising a fundraising event this Autumn with a similar trusts and foundations panel. This will give the local organisations an opportunity to ask their own questions.
Corporates and Donors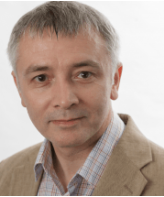 There was some interesting insight into corporate and donor management. The key theme was making sure that everyone gets something from the relationship.
Janine Edwards, FSI spoke about the three questions you must ask yourself when developing partnerships with businesses: where is the win-win-win? (a win for the charity, beneficiary and business); what is in everyone's interest to solve and whose problem does your outcome solve?
It was similar advice when looking at donor philanthropy, with Adrian Sargeant, Professor of Fundraising at Plymouth University (pictured left) talking about the connection between growing philanthropy and enhancing the quality of the donor experience. In other words, ensuring that people give because they enjoy giving and enjoy what they get out of it, which in turn sustains philanthropy.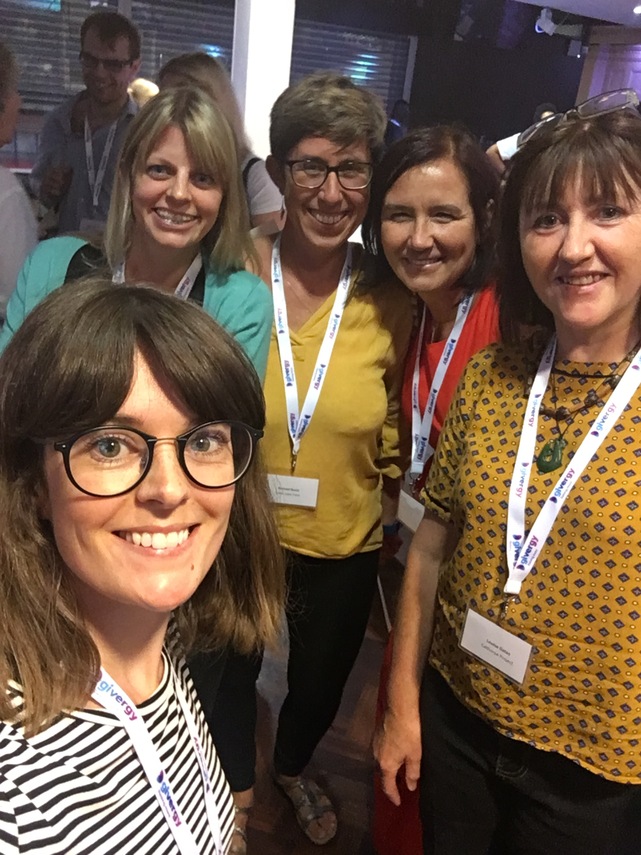 You can read some more from Dr Sargeant, Plenary Speaker here.
Finally, Christine Harris, LSE, said no charity is too small to have a major donor! And gave everyone the task to reconnect with their major donors. Her two other key principles are: show your donors love and physically show them appreciation, rather than keeping everything online.
A few other things of interest:
The Conference ended with an excellent networking exercise, which I am sure to share with you during one of our upcoming events!