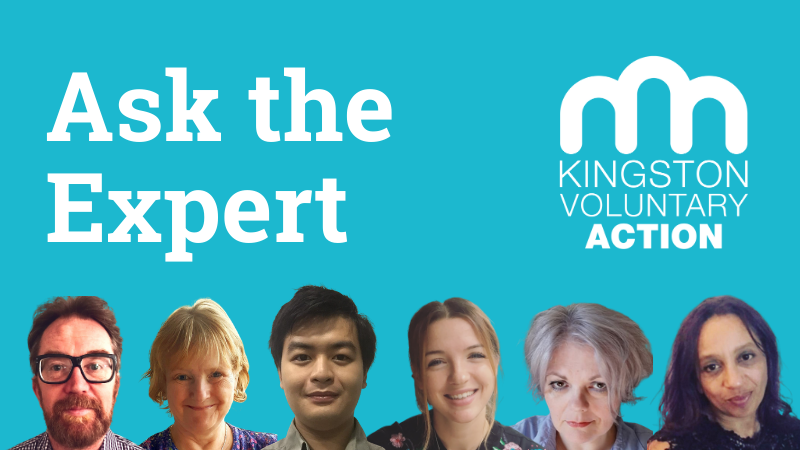 Free advice sessions
Our popular 'Ask The Expert' advice sessions, where our staff offer specialist advice, in pre-arranged time slots, on a range of subjects, came to an end at the end of June 2021, and are now suspended for the summer months.
However, we are still here to help you!
If you would like some advice or support, please complete this form, outlining your support needs, and we will get back to you as soon as we can, to set up a free 45 minute appointment for you with a relevant member of staff.